5/366 . Selamat tahun baru ladies .
To my fellow 2016 btbs , ITS OUR YEAR !! So fast lehh time goes by.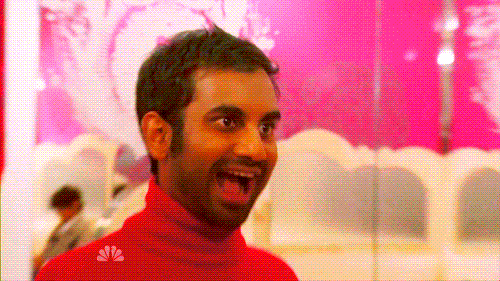 Alhamdulillah Kul Li Haza for Allah blessing our journey this far . 2016 , I have not much resolution for you for my past years resolutions also I have not yet completed . But you 2016 ,  a lot of changes and adaptation  will be made . I have not pen down any but for a start what's lingering in my mind would be ,
                                                           Invest in wudhu-able makeup products .                                           First and foremost, the term wudhu-able means that:The chemical ingredients of the cosmetic product itself are all derived from halal ingredients. This provides a clean and doubtless product for all Muslim beauty junkies.The product is formulised to not be too concentrated, thus creating a thin breathable barrier between water and skin upon application. A more common term would be 'non-waterproof makeup'.
Or simply , bring a travel size  makeup remover  where ever I go .
This is to simply allow me perform my salah anytime im on the move with my Husb-To-Be . I've been neglecting my salah most of the times when I'm out . In the end , end up going back late and straight away to dreamland .
Invest in tudung , shawls , snoods and etc .
I would want to don the tudung when I would get my first child BUT the faster the better right . When I was living under my dad's care , I didn't don the tudung , now that I'm settling down and all ,  it would be a great idea to start a new chapter . Even though work allows me to don the hijab , I didn't use the opportunity and that gets me thinking too . And the same goes for those clothing , no tight or skimpy no more .
Don't wait , The Time will never be just right -Napolean Hill
Catch a GOOD 8 HOURS SLEEP every night .
Yeap , my wishlist for 2016 . I don't have any bag or shoes I want in particular now but all I remember was during the countdown on my bed , I was falling asleep to the count of 8, 7 ,6 …… And my heart went , Ya Allah all I want for 2016 is a good sleep and my parents to  be safe and healthy. Well yeah , I celebrate my countdown indoors . Didn't catch no fireworks or tv show . Just simply on my bed reading Jodi Picoult and then falling asleep just after midnight . Now that I am getting myself a husband , sleeping early would be my number one priority . Because A , if you want me to make you breakfast and send you to the door . A good sleep is necessary .
So far , these points above are the ones lingering in my mind . I have not think of others yet but one thing for sure , 2016 is the year I and A will have the same motto .
Don't Plan , Just Go with the Flow . 
Always remember , the higher the expectation the greater the disappointment. Even the mother keep on reminding me on this , in marriage you can plan so much for what lies ahead but Allah will be the one deciding on it . Always have faith and trust in his plannings.
Honestly , I can't wait for the wedding to be settle and get over with . But I am savoring my last few 40 plus days left as a single lady . As much as I don't want to leave my single life and even suggested for A to remain as gf-bf as long we live , we know its not right . Marrying your best friend would be the best thing any woman would want .
I didn't lose friends or burn any bridges last year in fact I make more friends despite being this weird introvert that I am .   Whatever makes them happy , would makes me happy too . All these crazy and fun whatssap groups sometimes can make your day after a long tiring day.  I mean , if you know of a great deal or info . What better way than to share here and also in the chat right .
Health is important too my friends , do stock up on vitamins and supplements and always look out for signs of any abnormalities . Please don't ignore any signs regarding our bodies ok . We wanna use our bodies for a quite a long time .
And to me , PLEASE GO BACK TO THE GYM . YOU ARE PAYING YOUR MONTHLY FEES FOR NOTHING . 
So , 2016 . We are so ready … (I hope)
* eeeekksssssss *