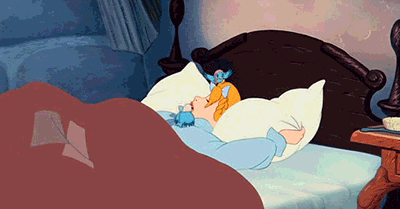 I am sooooo TIRED . No matter how early I sleep on the Sunday , i always wake to my Monday feeling gorgy and lethargic . Don't get me started on the train ride to work .. I will literally take the chance to shut my eye and doze off .  I have been out almost every weekend ever since I got married . There is not one day that I am able to sit at home , lay down on the bed and bath only at the wee evenings . Plans are not needed on a weekends because its always the impromptu ones that made us head out .
After we got married , its always about the wedding season . Attending friends and relatives wedding were our itinerary . Then came Ramadhan and onwards Syawal . Now that while we are still celebrating Hari Raya , we still have weddings to attend to.                       Hello , I am not complaining ahh . Just puzzled as to where do all the time goes ..  So much to do so little time .
Marriage Life is so tiring !!!!!! HAHAHAH .
Yes , i have said it . There is no more "Sat is laundry day " . I would literally have to make sure both of us got clothes to wear to the office on the weekdays .  Living with the in laws didnt't give me much choice to shop a lot . With my 'not so much' clothes now , its already making my husb's wardrobe messy and overloaded .  Any more clothes and I have to settle keeping some it in cardboard boxes . Having said that , obviously  I must have clean and ironed clothes for the rest of Mon-Fri. So laundry day could either be tues or wed itself . And the weather is seriously not helping ahh . Rain and nice cool weather that make you so sleepy everytime we reach back home .
Sometimes I myself don't understand where do I get all this energy from . I could be out the whole day on a Saturday and still find myself getting ready on the Sunday . With the big changes going on with the body , think that someone must be confuse too . "First say tired and want to rest ", later at the lift say "Okay baby , give me the strength to go through today ok , please behave okay while we are still outside" .
I miss my single self , where I could just say NO to everything . Cancelling plans just so that I could catch up with my sleep and pigging out on my bed with my mother's homecook meals on the weekends . It's quite hard to say NO to my in laws now that i'm living with them . Having to see my MIL's head pop into the bedroom door asking us if we want to follow is just ………… Alah , you know kesian seyh . My in-laws dah quite berumur and unlike my parents their strength and energy is not good anymore so being with them could make us quite useful .
At times , the urge to be a full time tai-tai is so high up there . I just want to hibernate and probably call it 'nesting' till December . Being more tired than before is probably part of the big changes to my body .I now walk slower , feeling heavy everytime and now most of pants I wear , I could not get the zipper done till the top. And don't get me started on those ferocious appetite . I could eat the same dish over and over again . There was this particular place that I made A brings me to so that I could satisfy my Claypot Beef Rice and Rojak Pisang Goreng over and over again . Sometimes I myself got shock of the amount of sugar and salt intake I consume . I could be wanting to eat rainbow rice donut and the next day blueberry filled donut .Thank God at every appointment checkup , I passed my sugar and high blood pressure .
I have been holding off from flight booking and even makeup shopping . I want to  go KL so badly to shop and shop and shop .
Kenanga mall is so tempting , with all the new clothing people are selling in IG . You do know that in Kenanga , most if it is available there .  And also the Egg's Benedict toast from Ben's in Pavillion .
Now is all about , should I co-sleep or let him or her sleep on his own . Should I buy a carrier or just get the sling one . Should I get that jumpsuit or the bodysuit . Or on most frequent days , should I  buy the butter sugar toast today or tomorrow .
A lot of things have been going around this past few weeks or months  . A lot that I want to talk about but I am HOLDING myself until I find the righttttt time to share it beyond the close friends and family members. I scared the happiness is shortlived  so i felt that its better for me to keep it within me first .
In fact , I would love to tell you see . To share from the start and hopefully the end . It's such a warm feeling when I do tell a few people and they immediately churn out those motivational words for me . It make my tiredness worth while . It makes me feel good sometimes . You go through your days knowing there are actually people out there praying for you .
But at times , I must take a step back lah kan . Not everything we can share . Sometimes the lesser we know or tell the better right. Now that we are growing up, we do realize we have no time for drama , sensitive people and kepo people.
Okay i NEED to eat . Have a good tuesday girlies xx